Discover Gamers' Guild and join the esports legend!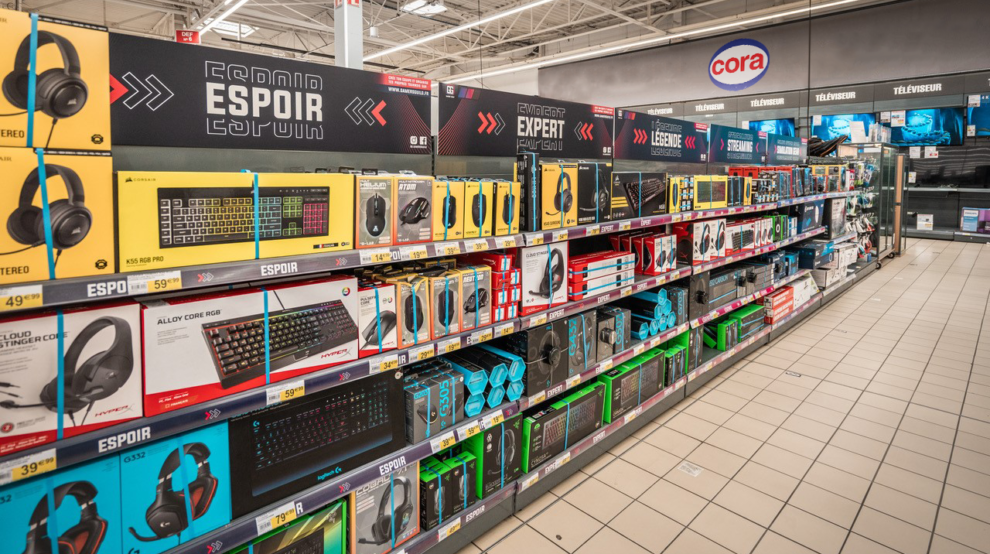 After waiting for many months, Buzz Attitude is proud to officially present Gamers' Guild, the brand new esport corner, created in partnership with Cora France and Exertis France!
With more than 8 million players in France, e-sports is a discipline that gathers a strong and passionate community! To meet the challenges of this new trend, Buzz Attitude has teamed up with two major actors to launch a unique concept called Gamers' Guild! The goal? To assist gamers in their evolution, by suggesting accessories adapted to their game level, as well as helping them become a future esport legend! Streaming and simulation game lovers will also be thrilled with a range of accessories that provide everything they need for an epic experience!
With a total of 35 hypermarkets fully equiped, Gamers' Guild is also an interactive online experience, thanks to a tournament platform, on which esport fans will be able to create their own teams, join tournaments and compete with gamers from all over France!
WATCH NOW THE OFFICIAL TRAILER
Many thanks to Cora France and Exertis, who have been real pillars in this adventure, which we hope, will be successful!