Puresecure, a wide range of products for a safer environnement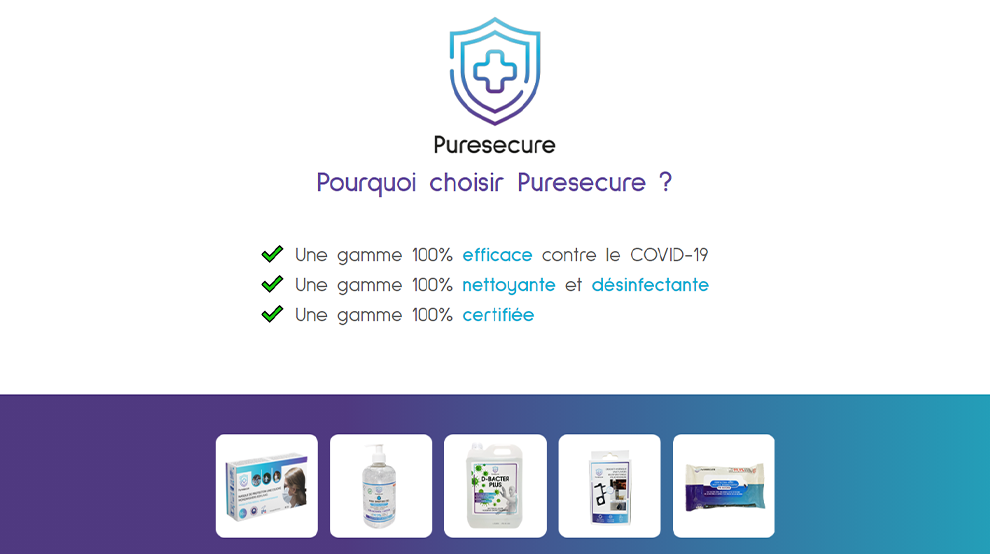 During the first lockdown, CLD Distribution wanted to release a brand new range of products, intended for companies and consumers in order to help them sanitize their environments. Therefore, Buzz Attitude was asked to create the graphic identity of this new brand.
Surgical masks, hydroalcoholic gels of various sizes, boxes, wipes ... Each packaging has been conceptualized by our teams both in terms of wording and design. A website was also created and a newsletter was sent to a large number of prospects.
Another success for Buzz Attitude which shows once again that its activities and capabilities have no limits, nor borders!