Smartoys' 20th anniversary campaign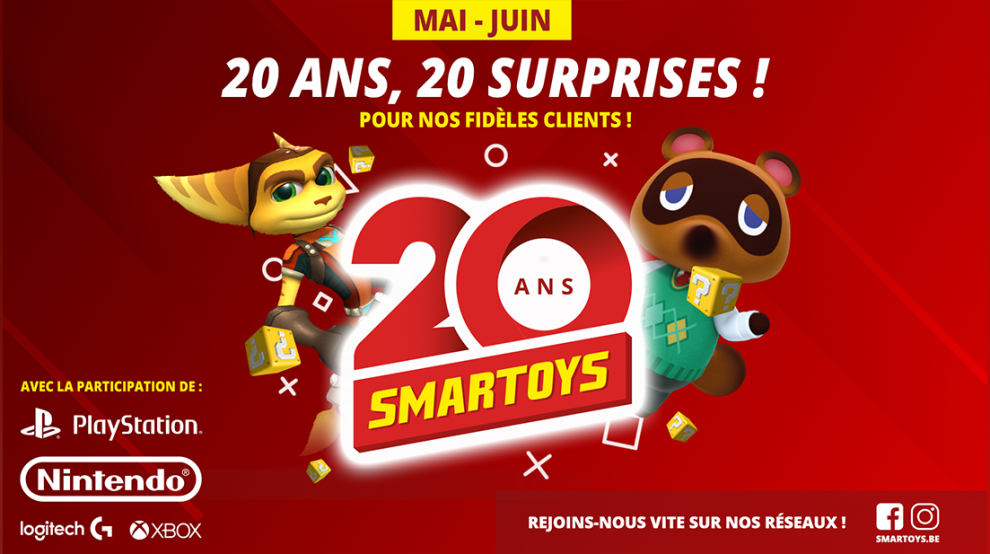 2021 was a tough year for everyone, but it coincided with the 20th anniversary of one of our clients Smartoys, the Belgian video game retailer that counts almost 20 stores throughout Belgium.
To celebrate this anniversary, which was symbolic for our client, we developed an in-store and interactive communication campaign, which ended with an online event in order to respect the sanitary measures in force at the time.
The campaign lasted two months, during which customers could enjoy 20 exclusive actions such as a FIFA tournament, contests, promotions, etc. A new brand ephemeral identity was also created to make a lasting impression on consumers. Finally, the campaign ended with a charity event in support of Make-A-Wish Belgium South, an association that grants wishes to children with serious illnesses. This 24-hour non-stop live event brought together a dozen personalities from the world of streaming and video games who raised nearly €6,000!
Still today, this fundraiser remains one of our best memories at Buzz Attitude. An event made possible thanks to the support of our partners Nintendo, PlayStation, Microsoft and Logitech.