From brand creation to marketing
A geek concept for Cora and Continente hypermarkets
Road Sixty Geek is a trendy store concept based on the geek culture in its broadest sense. The brand gathers thousands of references and gift ideas for fans of the key licenses from the small and big screens, manga or even video games, such as Marvel, DC Comics, Harry Potter, Stranger Things, One Piece, Super Mario, Pokémon and many more!
Road Sixty Geek's evolution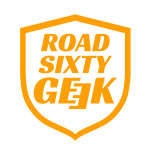 Where to find Road Sixty Geek?